Japanese Mountains
SC145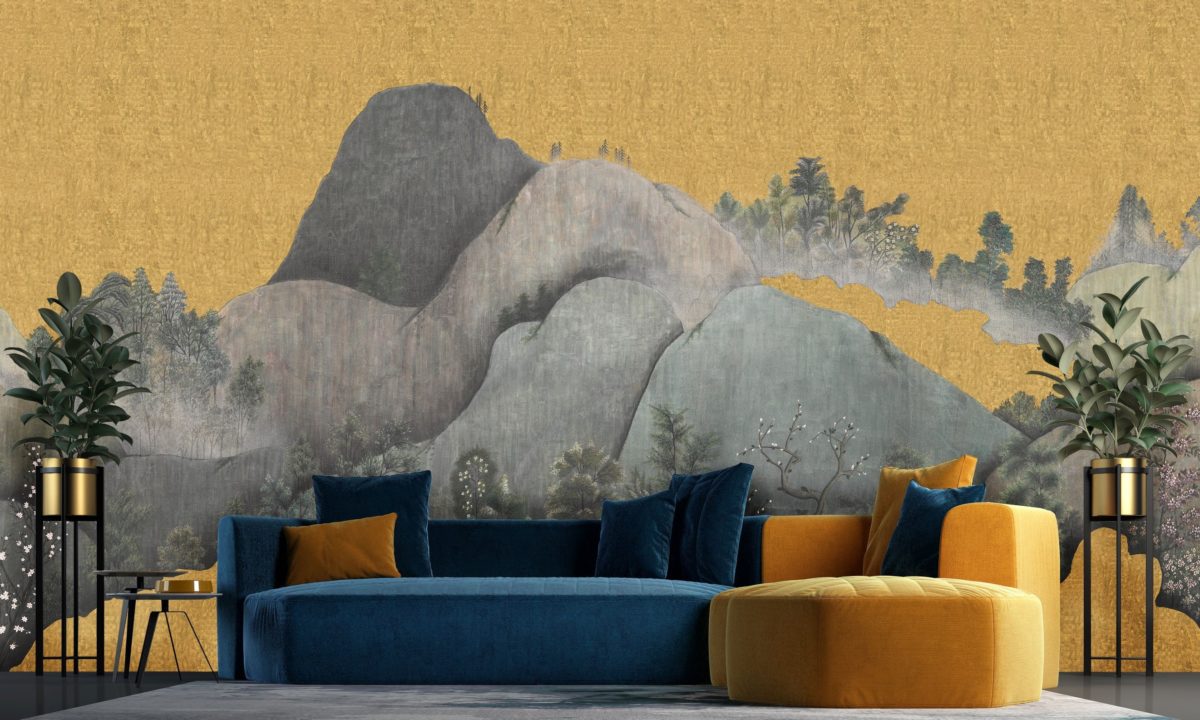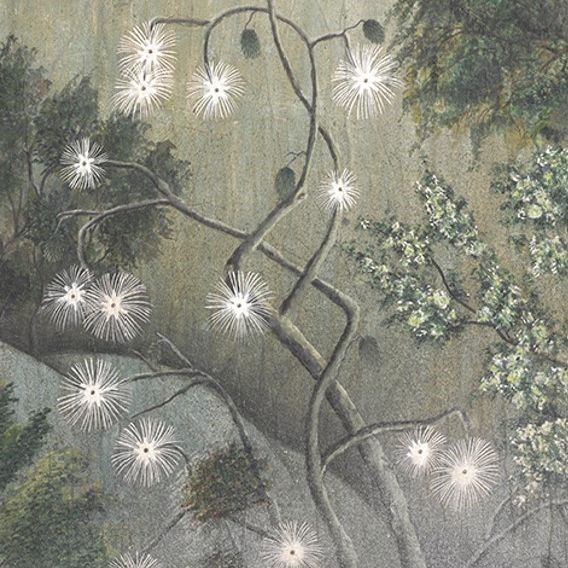 With its distinctive color palette of gold and browns, Japanese Mountains refers to the folding screens of the 17th Century Tokugawa Shogunat.
However, the painting has also something Indian to it, borrowing from the miniature tradition. The combination is quite unique and can be said to follow a long line of Japanese themes painted by Indian hands.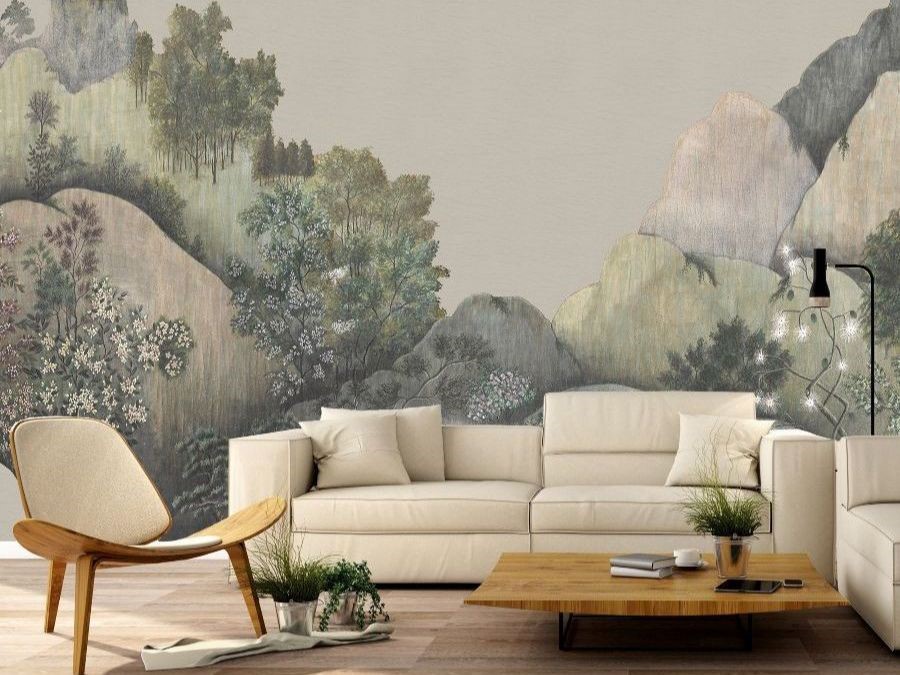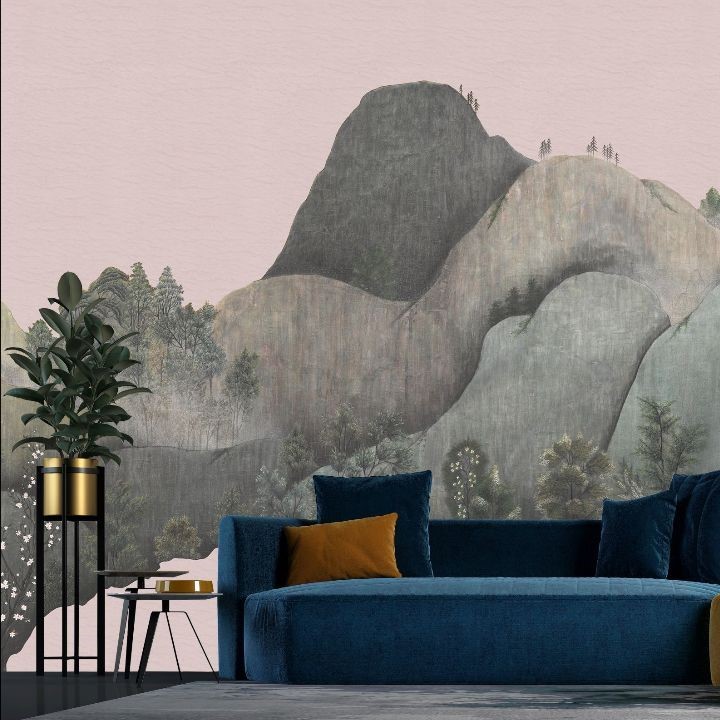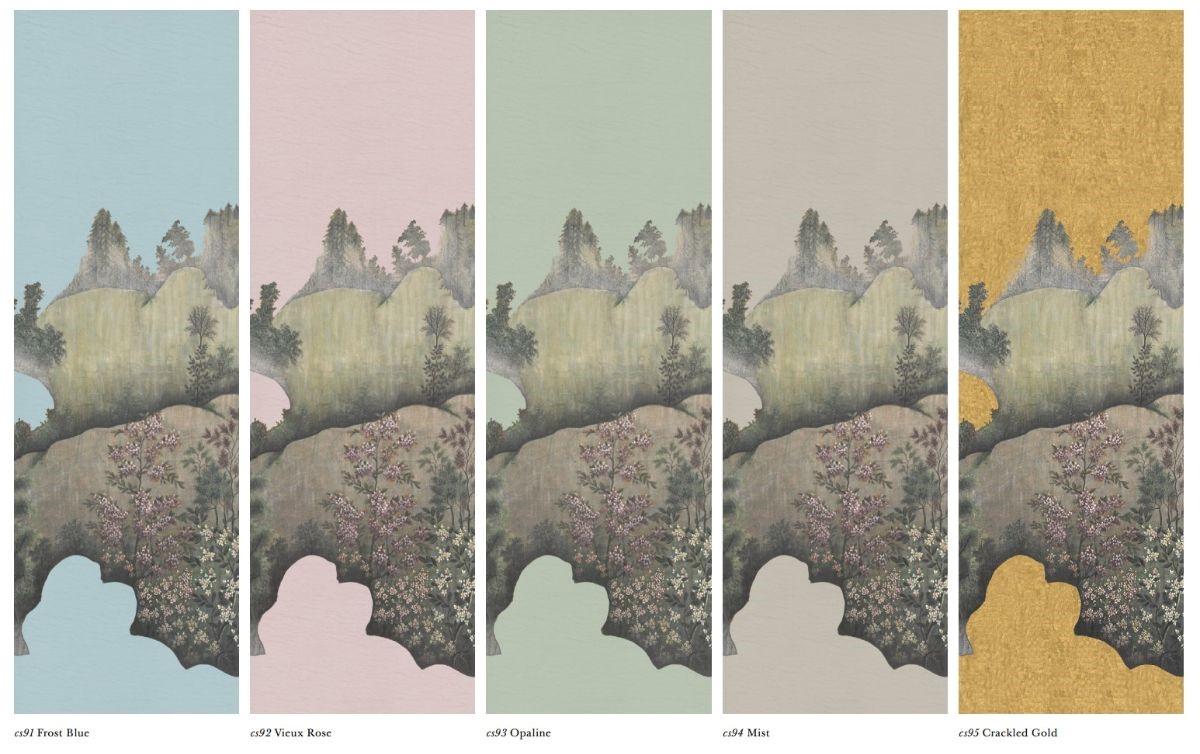 Japanese Mountains is available in 5 color options.
The plain background of the 5 color options is available in panels, in 5 standard sizes, under ref. GR101 Scenic Background (see hereunder)