Focus on Gardens & Landscapes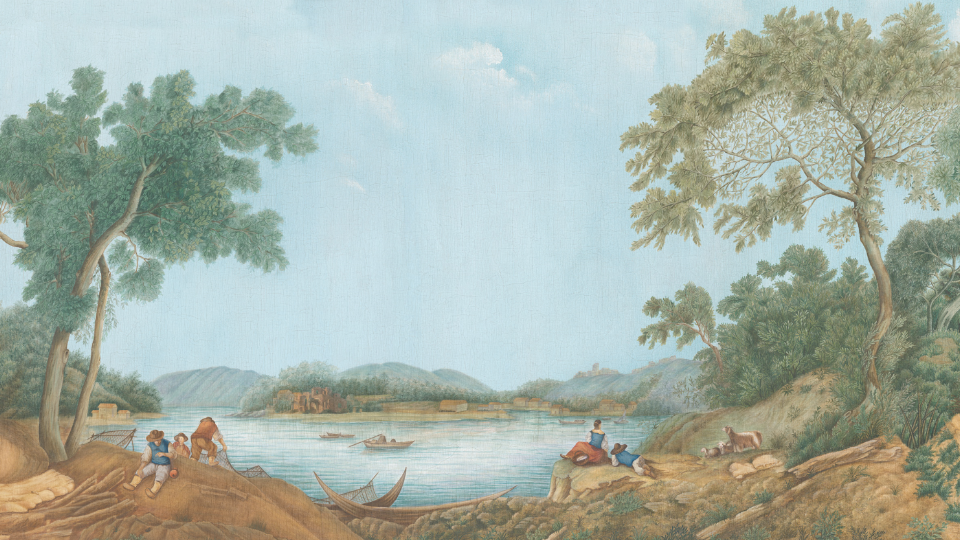 We would like to take you for a stroll through our garden and landscape scenic decors. Scenic wallpaper once installed invites the eye beyond the walls into nature and fantasy.
We will feature a garden or landscape a month for the next 12 newsletters, starting with Pillement's Italy landscape for this month.
Hereafter in our focus of the month.
Pillement's Italy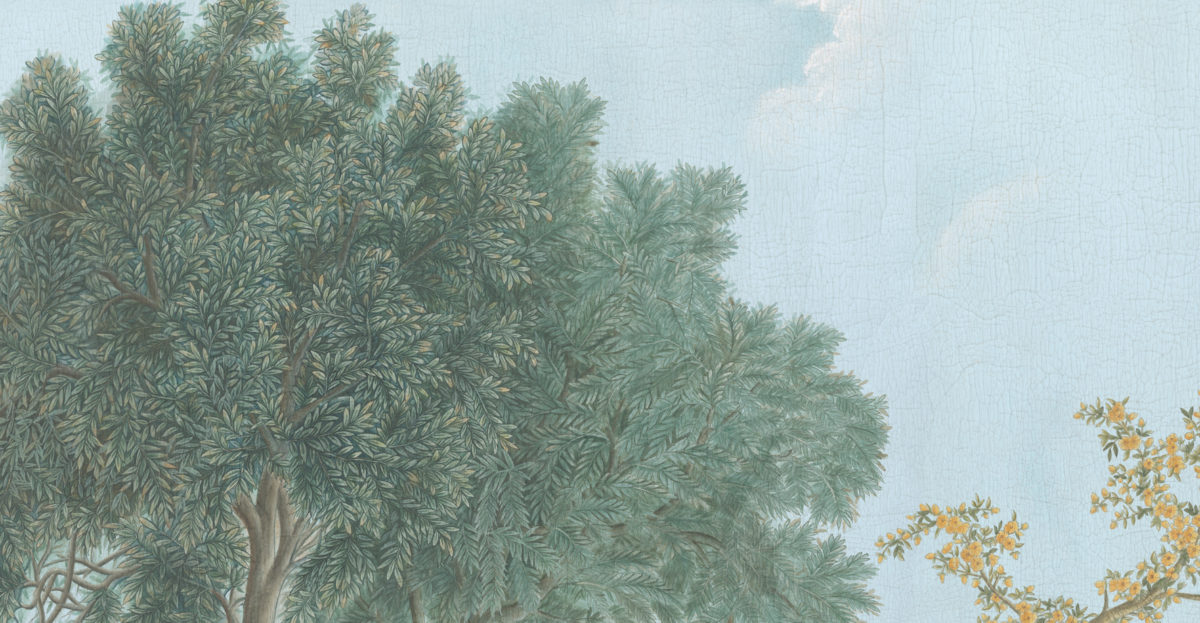 This landscape was developed from the less known aspect of Pillement. The famous French artist is mainly known for his decorative work in the Louis XV period when he collaborated with Boucher. As a young man, he painted Italian landscapes and in 1750, was invited to the Court of the King of Portugal. As these were composed in a systematic way and have a great unity of inspiration, Dimonah merged them into one large scenic decor which we had re-painted in our studio. Perfect subject matter for large rooms where you will have no repetition, given the enormous width of the decor.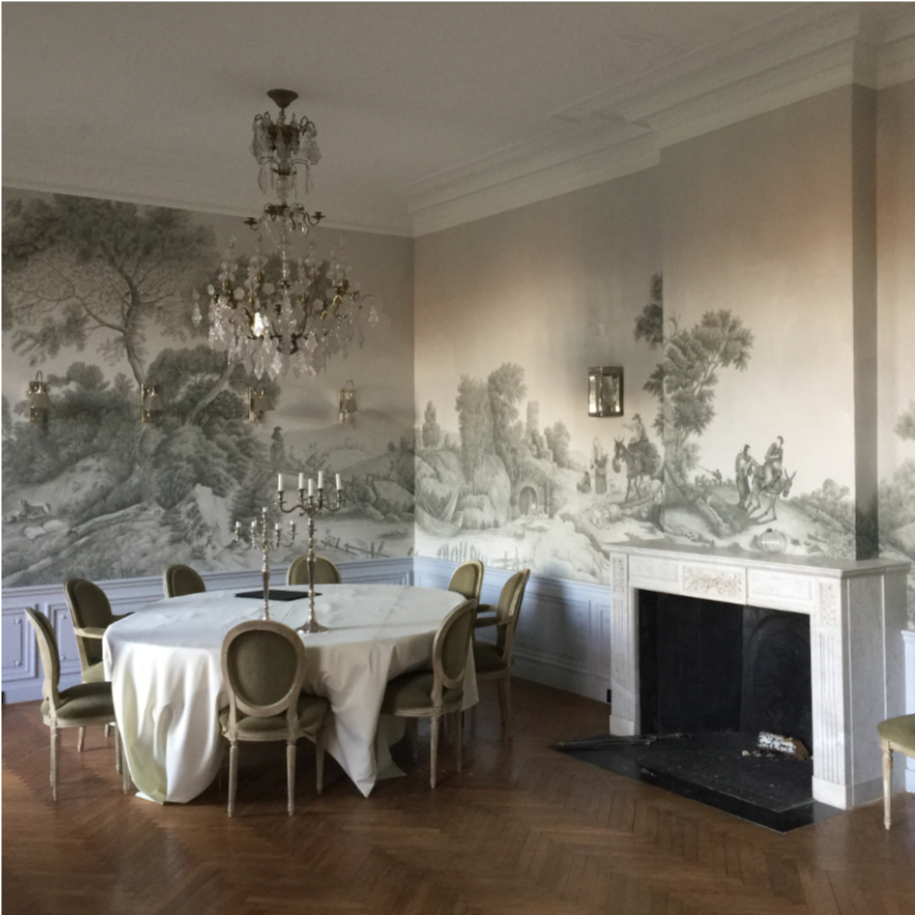 Pillement's Italy is proposed, like all our Gardens, in 3 standard color options, and in different size options. The full scenic decor is over 50m long.