AD Magazine – Miles Redd & David Kaihoi
Reposting this lovely project by Miles Redd and David Kaihoi seen in the June Issue of American AD. We were delighted to collaborate with this talented duo, when they asked us to customize our "Aleppo Red" wallpaper for this room. June 2020 – (photograph : Noe DeWitt).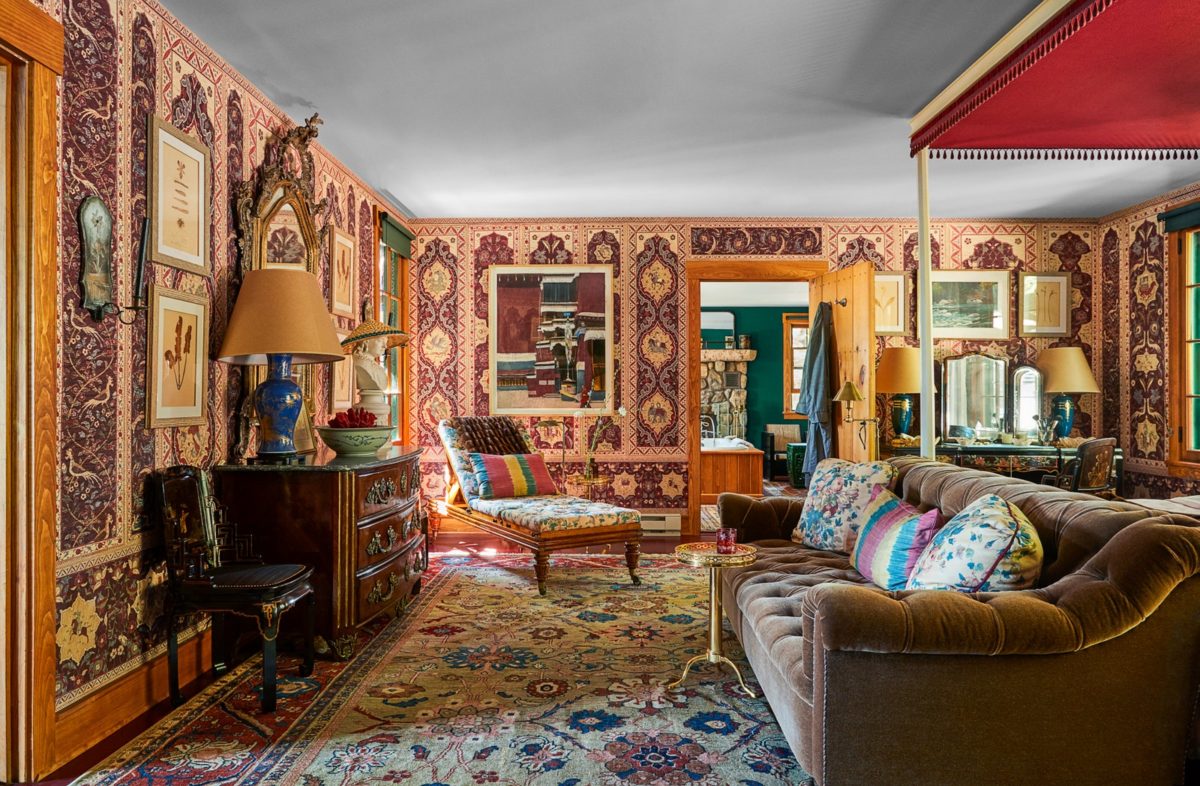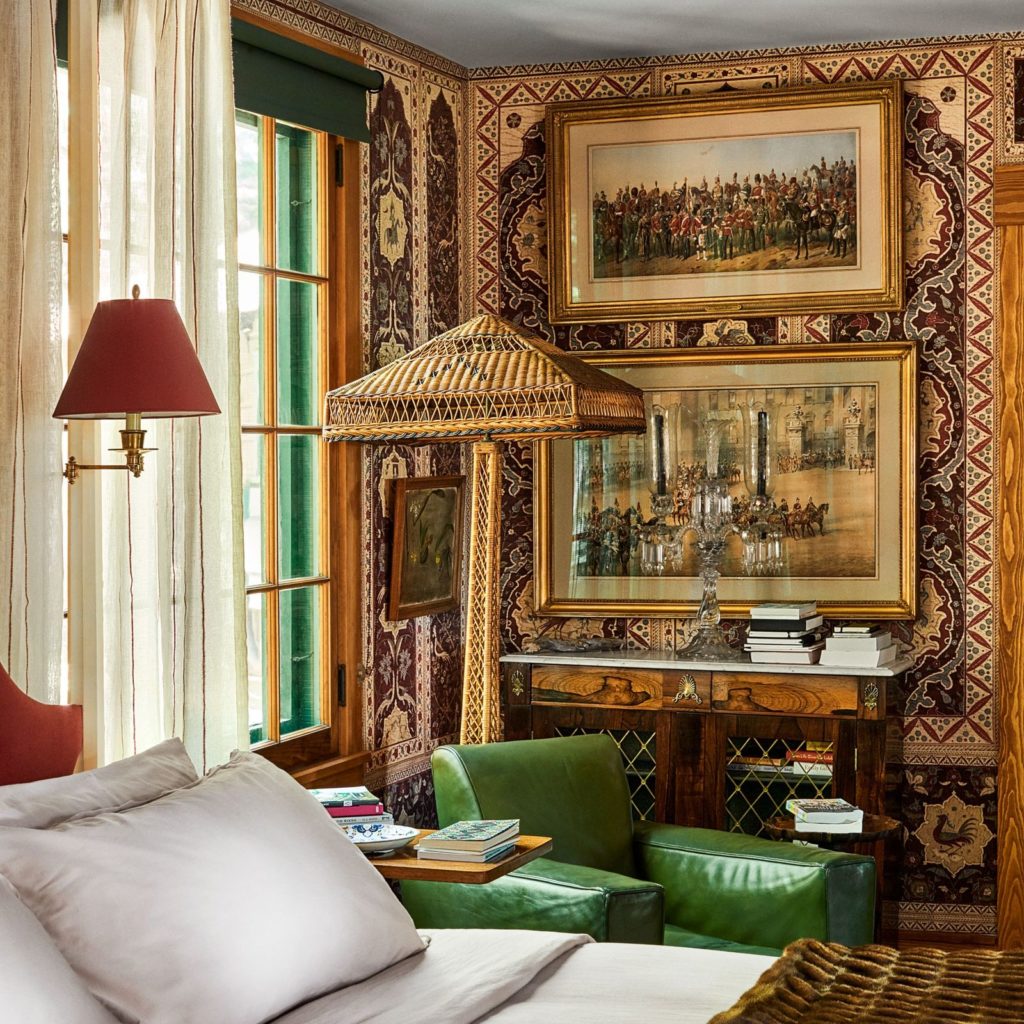 We also particularly love this design which has been in our collections for decades.. It comes from a house owned by a prosperous Armenian merchant who lived In Aleppo under the Ottoman Empire in the 17th century. Today it housed in Berlin's Pergamon Museum.
Besides the gorgeousness of ornament painted by the best artisans of the time for the entrance of his house, it is the subject matter that touched us.
Old and New Testament subjects along with Persian and Arabic proverbs to give the impression by the owner, of a peaceful community of different religious beliefs living together in harmony.
An eternally important concept!