Stock Dutch Design / Iksel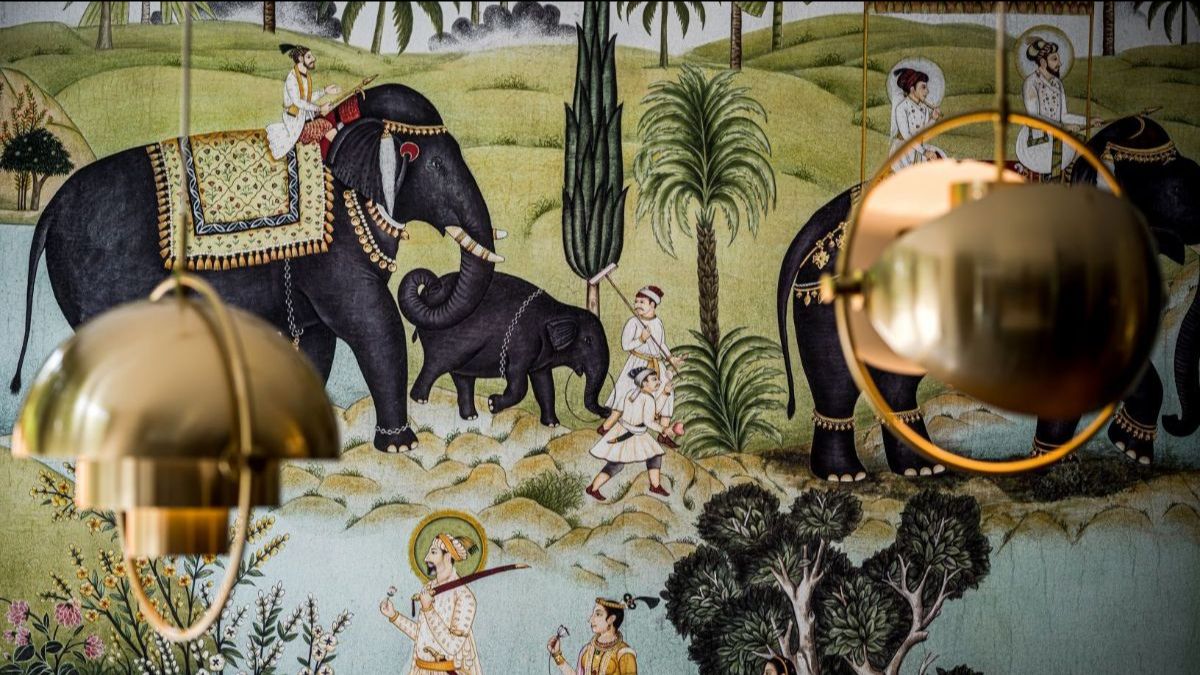 D-Rajput Fantasy – Inspired mostly by the wonderful Kronos collection of Rajput miniature paintings at the Metropolitan Museum in NY, Dimonah composed a collage that took the painters in our studio over 8 months to complete painting in full scale. She melded the miniature subjects into a fantasy universe where mortals, gods and stylized nature co-exist in peaceful harmony.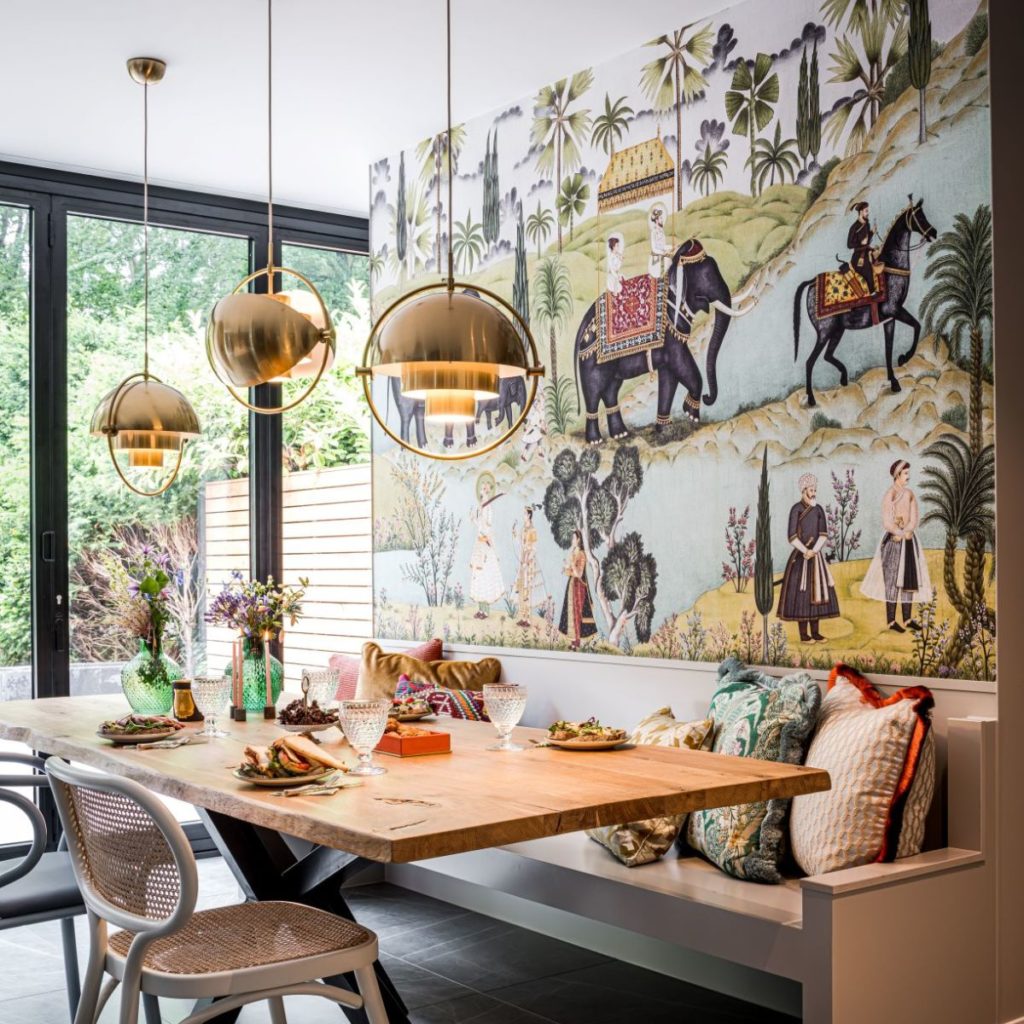 Jeroen Stock and Leonie Hendrikse, founders of Stock Dutch Designs (www.stockdutchdesign.com), always looking for new ideas & colors, discovered the enchanting world of our D-Rajput Fantasy for one of their last projects.
Within the same periods from the 16th to the 19th cent. the two prevalent schools of miniature painting in India, differed in style. The Rajput School (Hindu) differs from the Mogul School (Muslim). They are both exquisite but this scenic is mostly influenced by the Hindu style.