View of Venice
MU112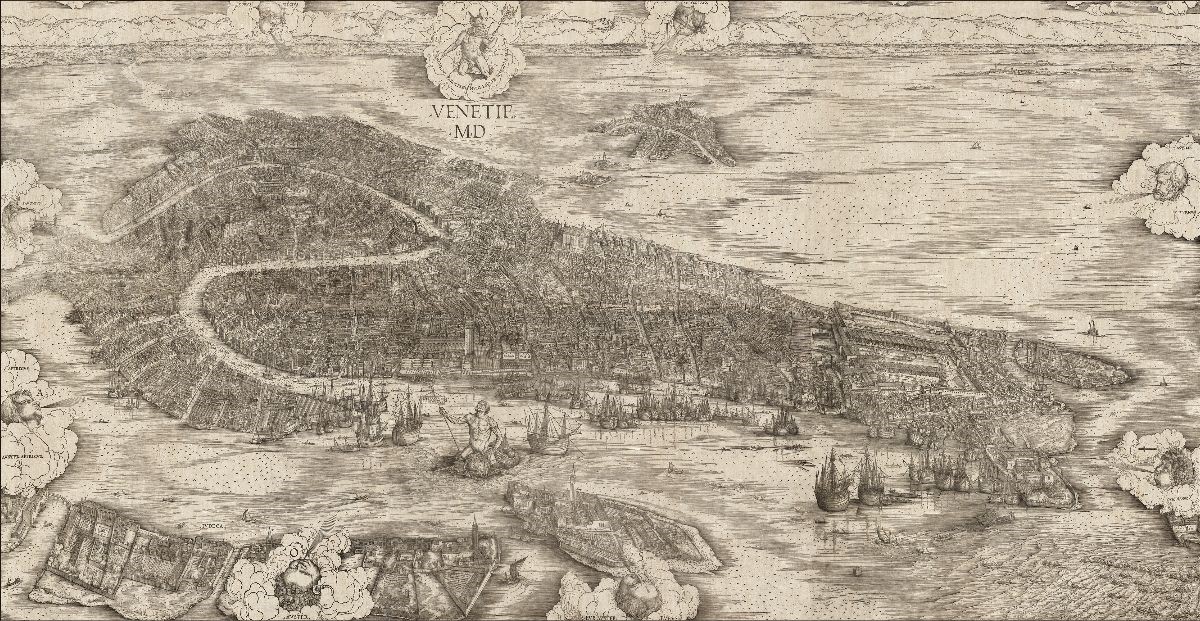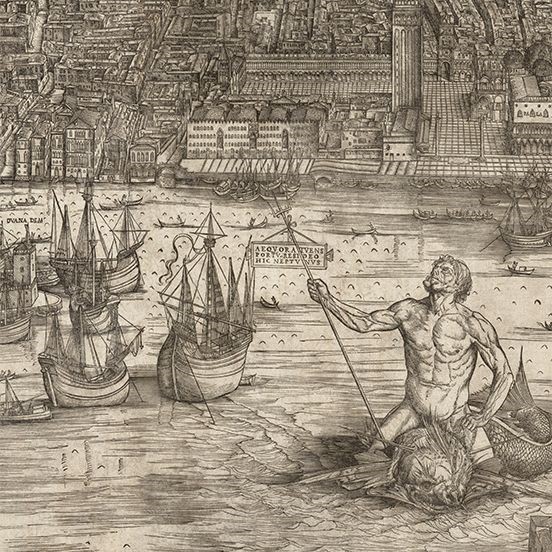 The allegories of the winds and Neptune in front of Saint Mark's Square are here to remind us that the might of the Venetian fleet was at the time unchallenged, even by the Turks.
Drawn by three artists from high towers, their drawings then having been engraved, this map/vista includes each and every building in the city.

This decor is available in 5 standard sizes, in the original Sepia Tones colorway.