Japanese Rice Harmony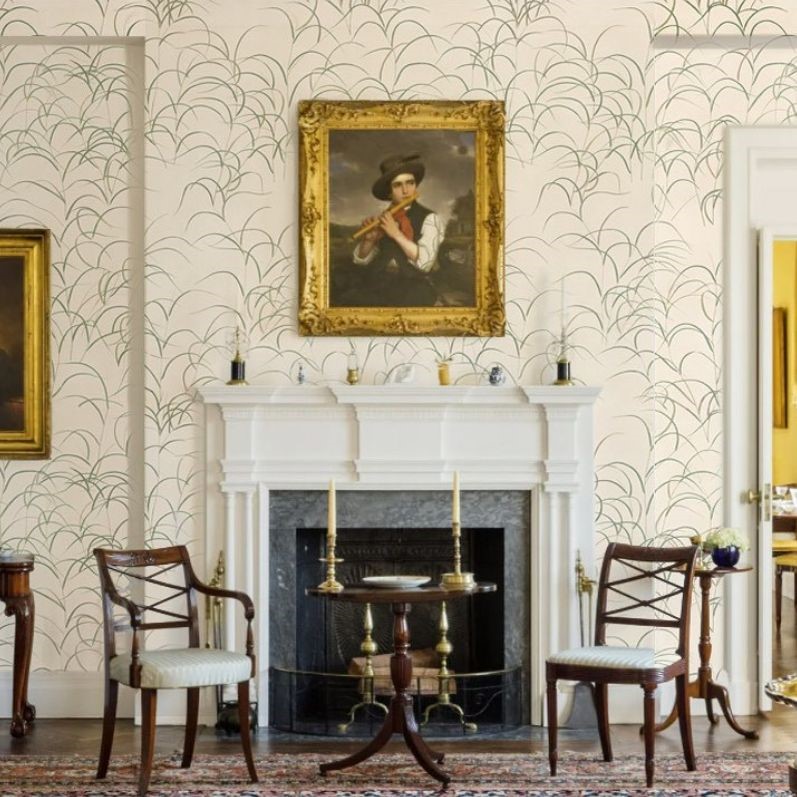 ---
Japanese Chariots (RW608)

Japanese Chariots is inspired by the motifs found on kimonos from the 18th century. It depicts carriages carrying plants among butterflies.

Available on wallpaper and furnishing fabrics, printed on a heavy and soft linen.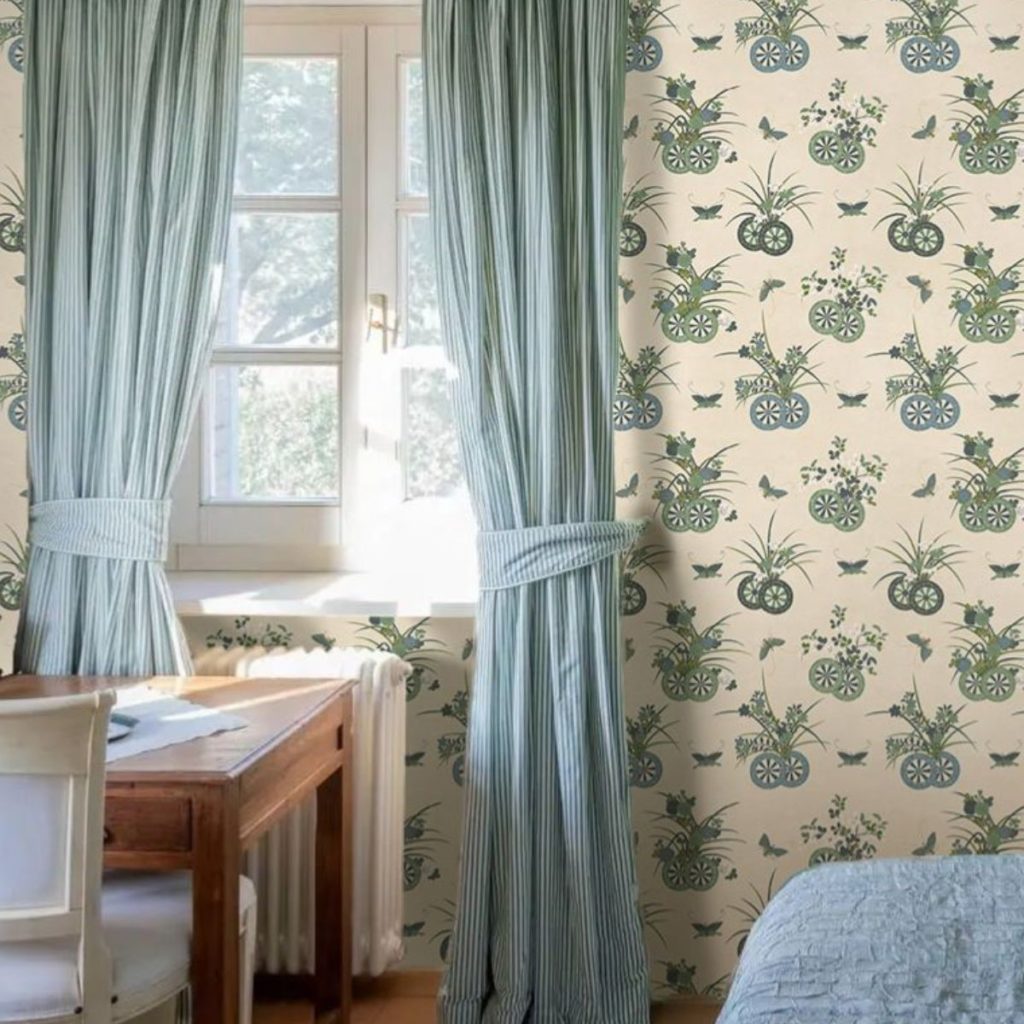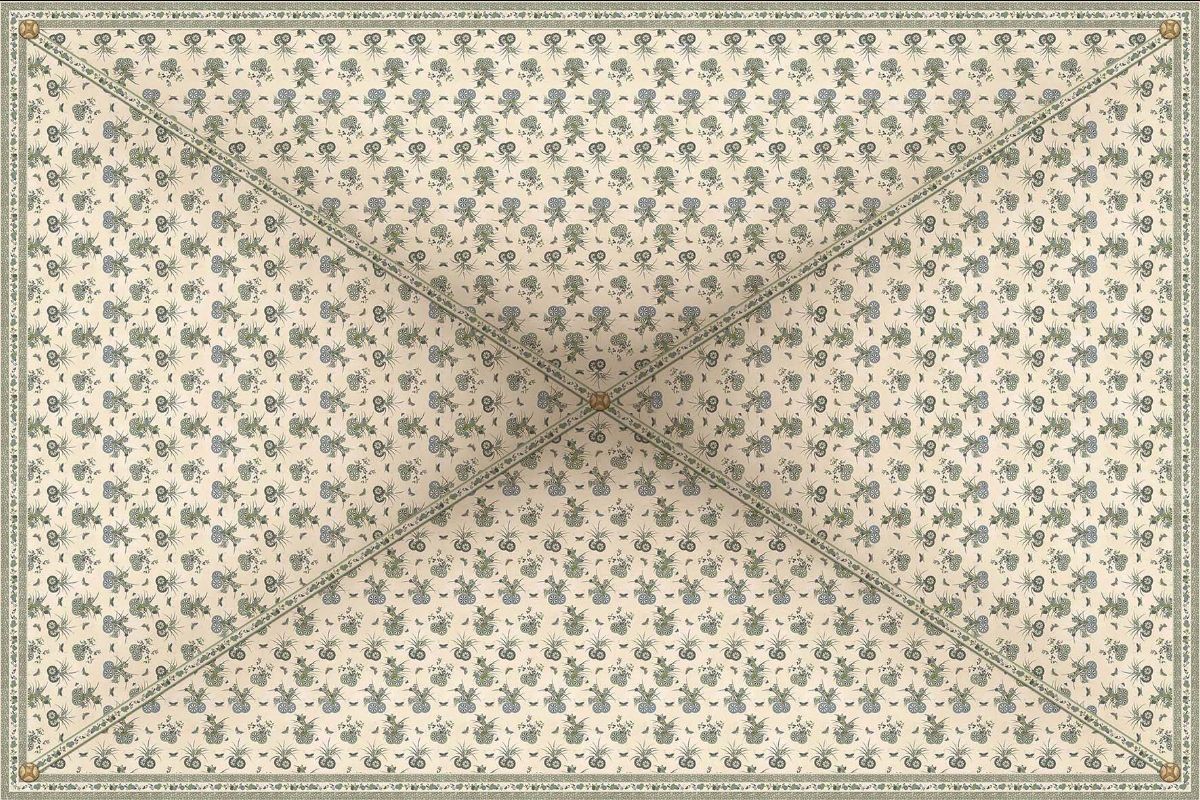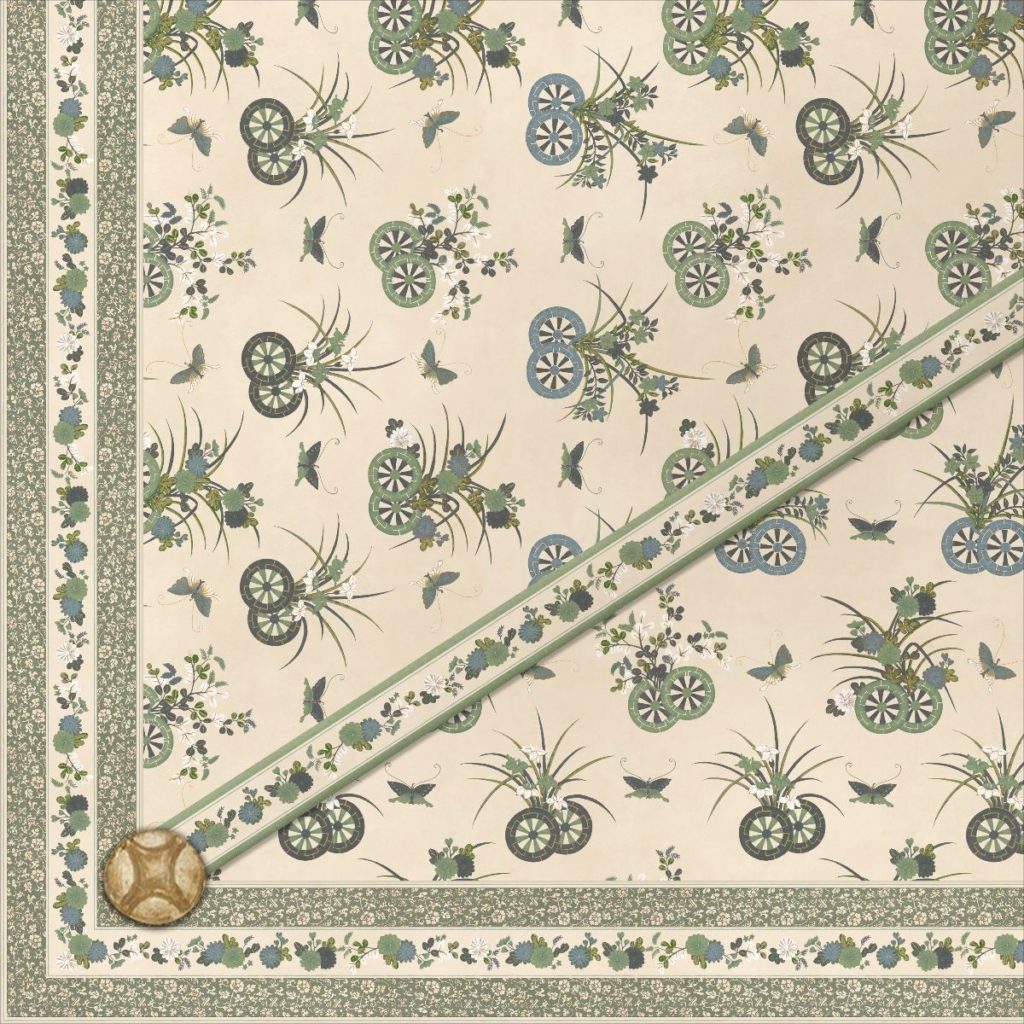 Japanese Chariots Ceiling CE608

The full design and a corner of our Japanese Chariots ceiling, assorted to the accompanying repeat design.

It can also be combined with the other wallpapers and scenic decors of the "Japanese Rice Harmony" collection.
---
Japanese Fans P. (RW609) and Japanese Fans (RW610)

Japanese Fans is also inspired by the motifs found on kimonos from the 18th century and depicts open fans arranged as stripes among branches and ribbons.
As wallpaper, this design is proposed in 2 versions : " Japanese Fans P." where the top of the panel features a plain border, and "Japanese Fans" simply without the border.
Also available as furnishing fabric (RF609), printed on a light and soft linen.
---
Japanese Meadow (SC157)

This decor, hand painted in our studio, is directly inspired from a 17th Japanese screen. It depicts a field of autumn wildflowers. Eulalia and Japanese bush clover, both suggesting abundance.
It is available in 3 standard colors : Rice, Celery & Crackled Gold.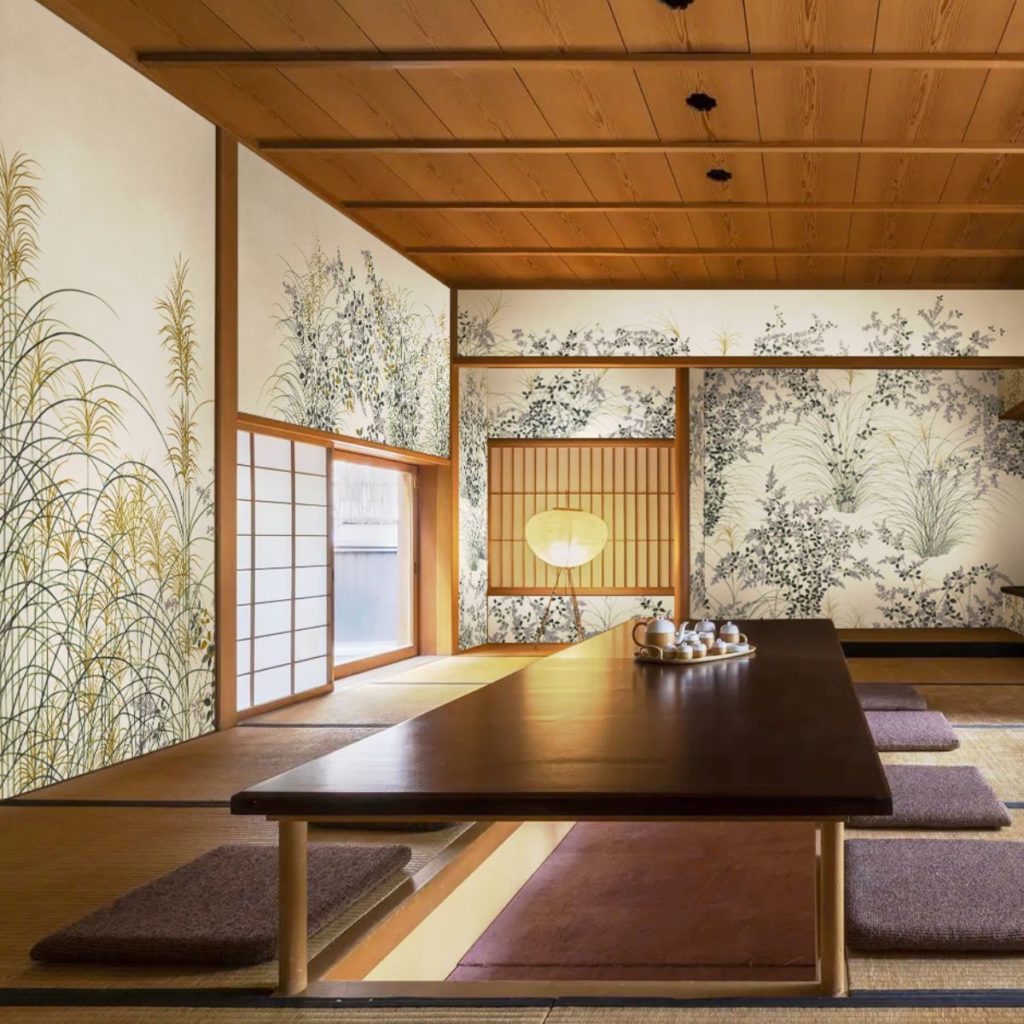 ---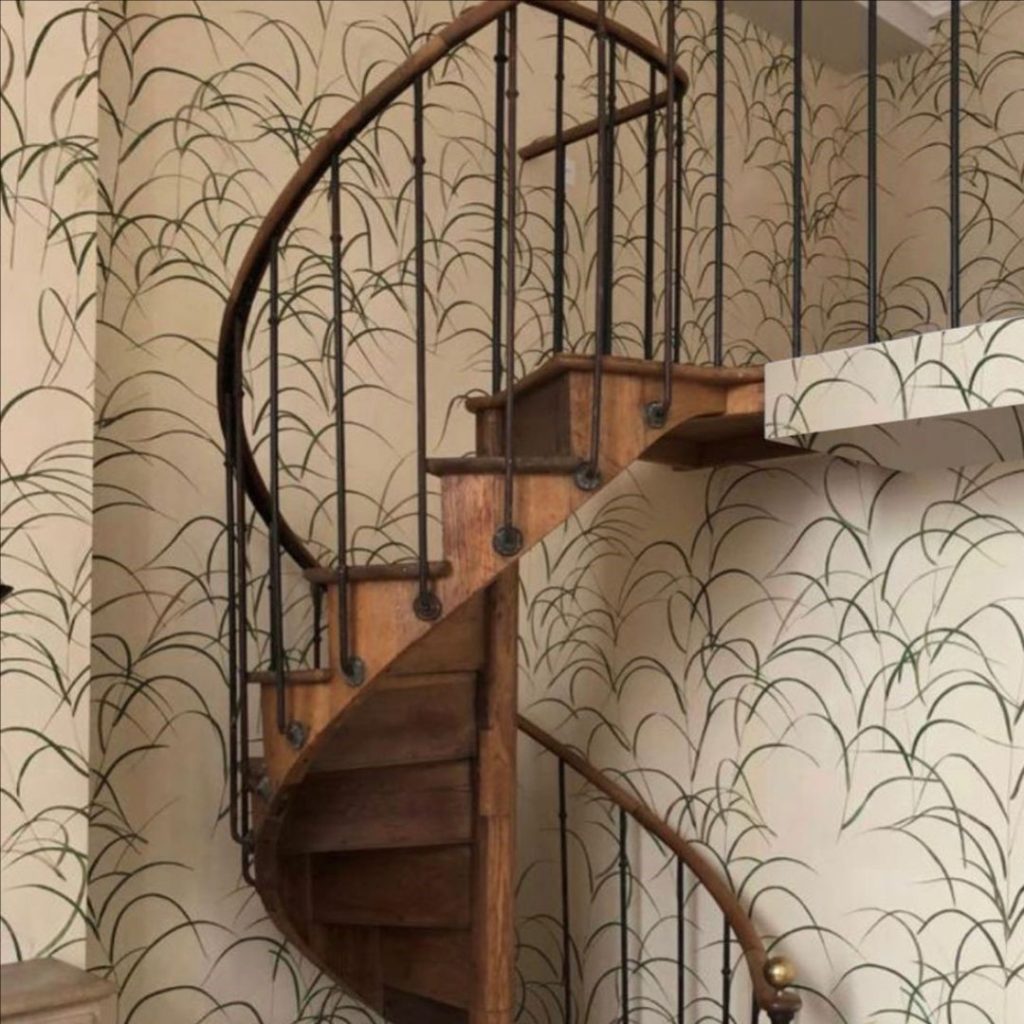 Japanese Grass (SC156)

Japanese Grass depicts Suzuki grass. This scenic decor is inspired by an early 16th-century folding screen.
Available in the same 3 colorways as Japanese Meadow.

Japanese Grass is also available as a furnishing fabric (RF611), the light green leaves printed on a linen rice-colored ground.
---
Scenic Background (GR101)

The rice background, present in all designs of our Japanese Rice Harmony, is also available by the panel in 5 standard heights… with over 40 colorways available for this Scenic Background reference.