Gardens & Landscapes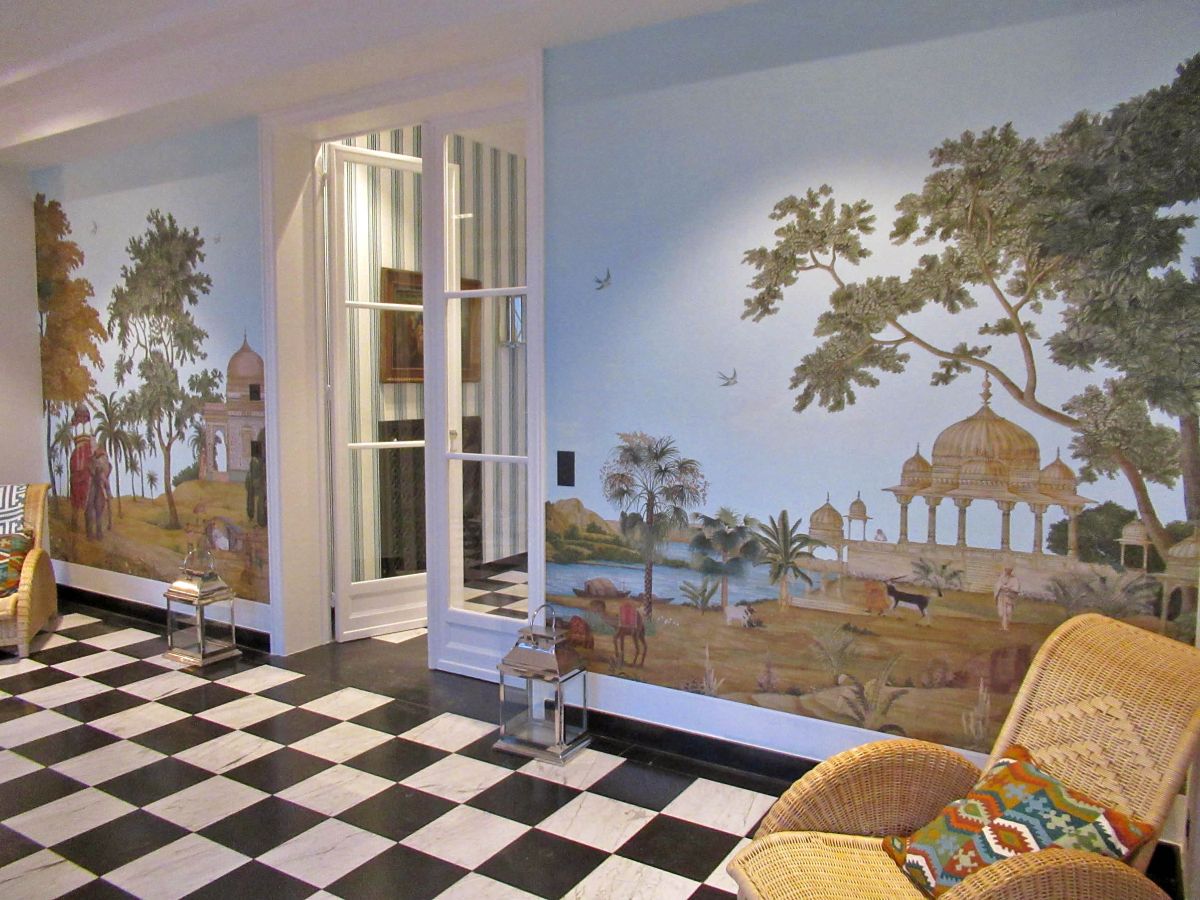 This fantasy version of India is Dimonah's personal homage to a country that is much beloved by her and Mehmet. It is an India before the Raj, portrayed with a sense of whimsy and nostalgia.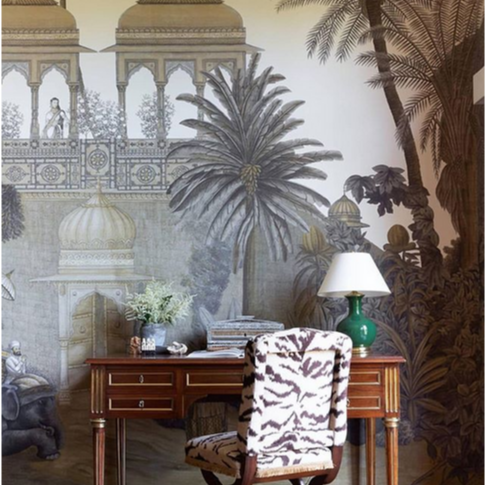 Interior Designer : Heather Hilliard
Photos : David D. Livingstone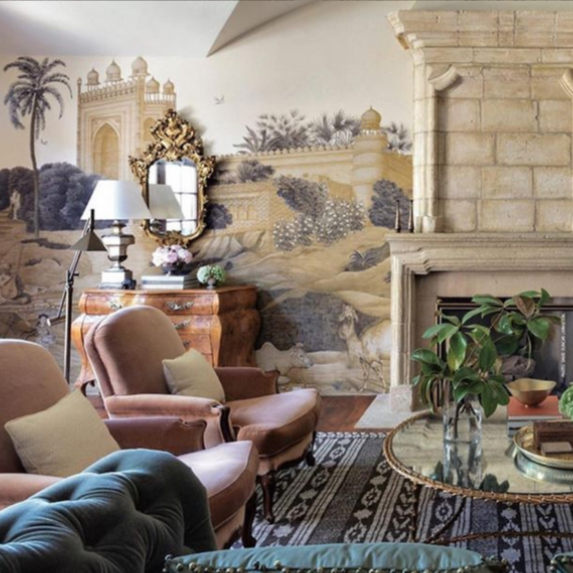 Hindustan in Sepia Tones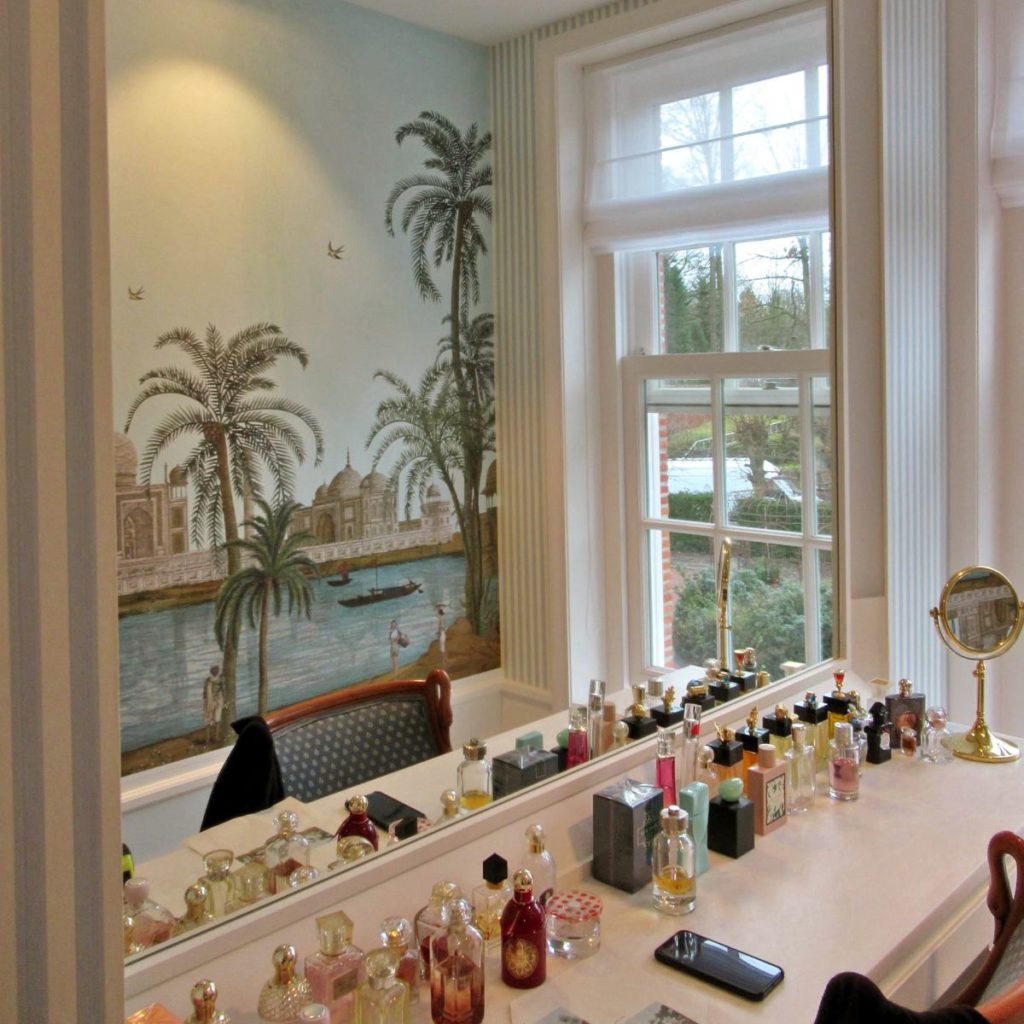 Interior Designer : C. Decarpentrie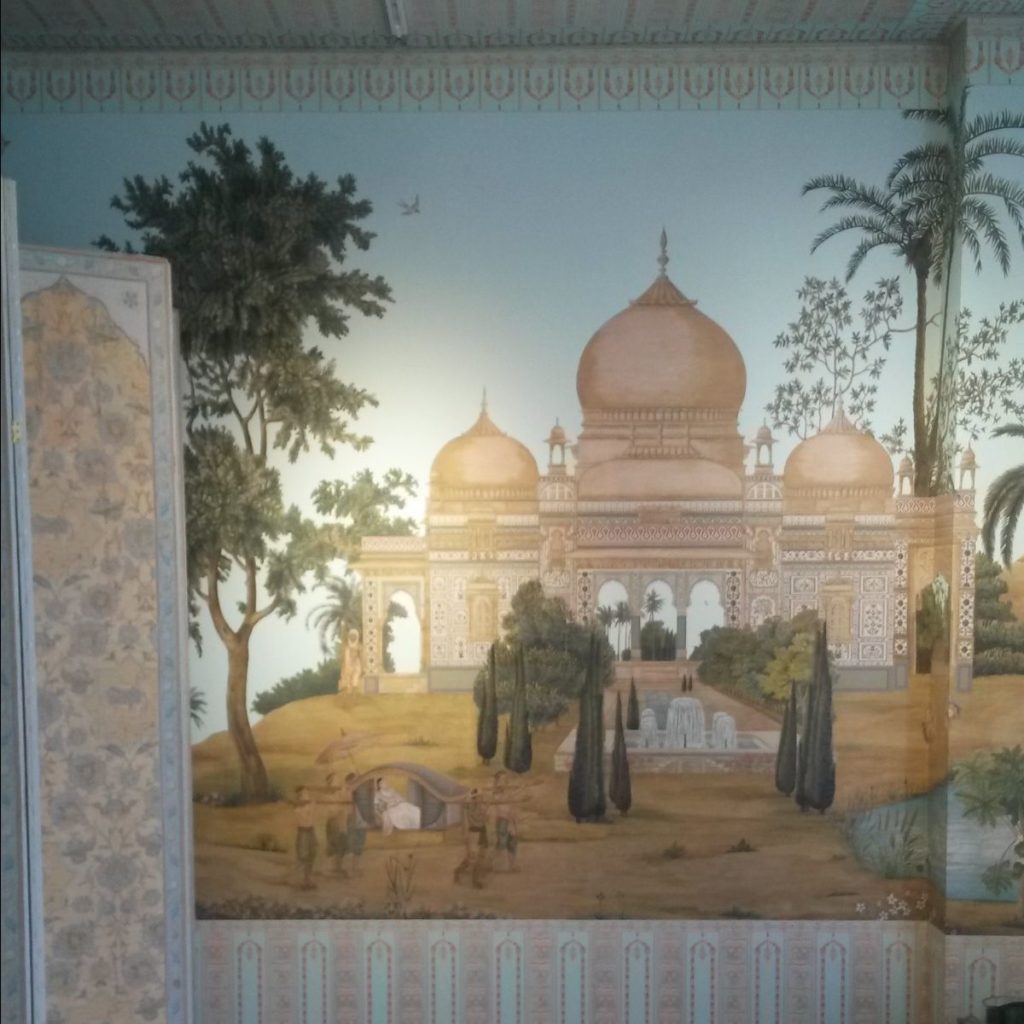 Hindustan in Multicolor, with assorted wainscoting, border & ceiling.