Focus on Iksel & India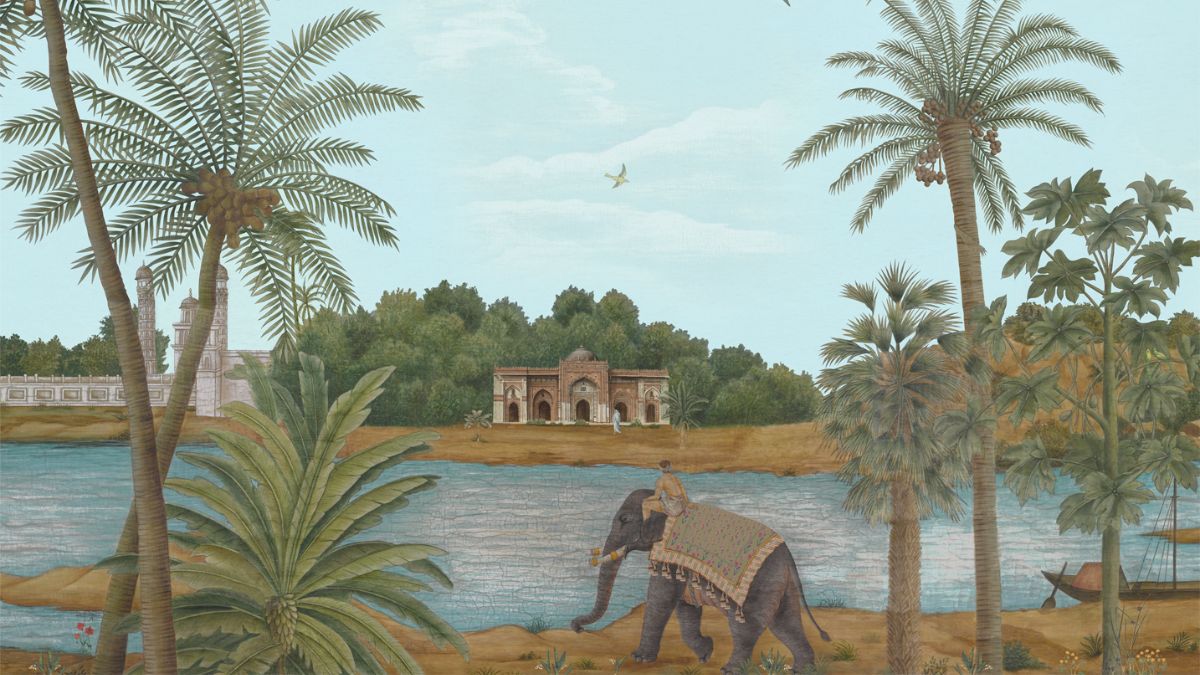 It is in India that Iksel Decorative Arts was born and continues to thrive.
The Subcontinent is one of the most populous and diverse places on the planet. Its many cultures have had a profound influence on our work which is in the hands of painters descending directly from the masters of the moghul period.

Yet bursting out of that tradition to embrace every period, style and scale of decorative painting is what we have done with our team over the past 33 years.

Of course, in Scenics as in Repeats, there is a fantasy India which so many people like to imagine. We are in many senses that grassroots product, grown In India and developed by our own technology.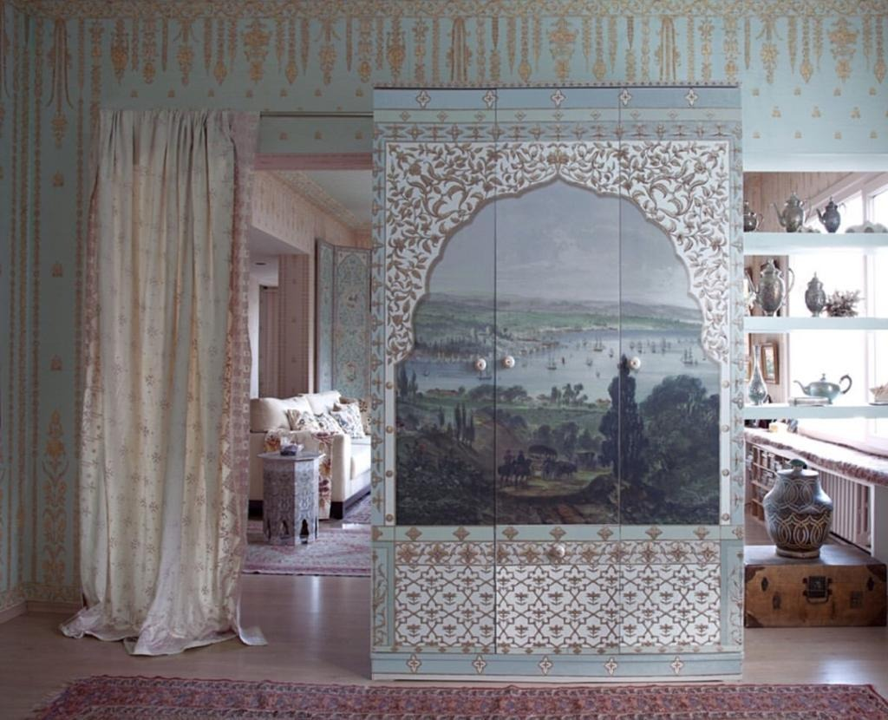 Our Rajmata decor on the walls, Bikaner with an exotic landscape on the closet. Photo : Miguel Flores-Viana.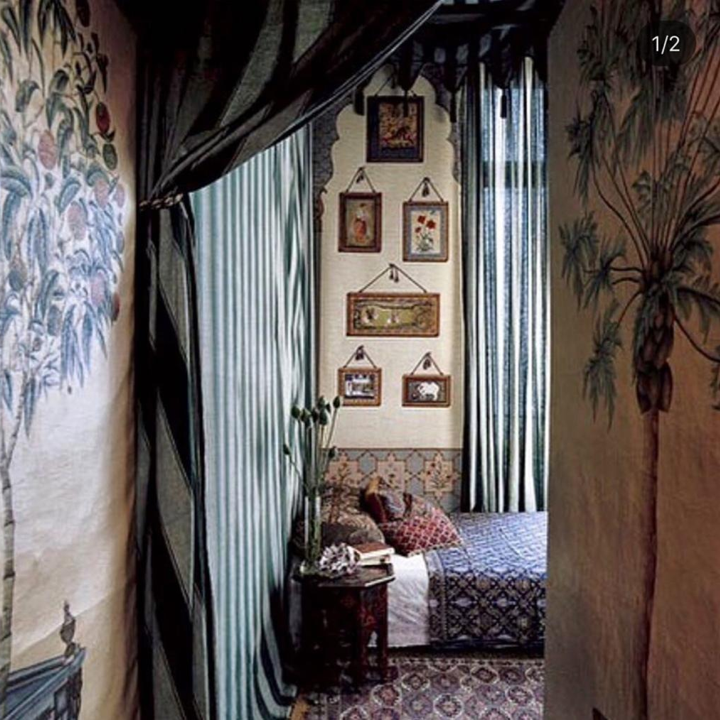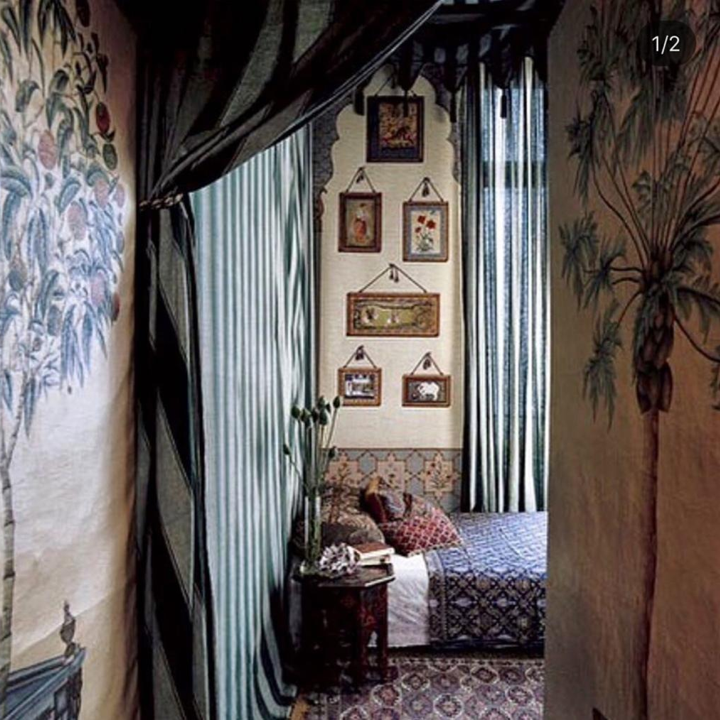 Bedroom in Paris with Moghul panel of faux arranged miniature paintings hung in an Indian architectural framework in a room `styled by Anita Sarsidi. Photo : Simon Upton for Elle Decor USA. These Moghul panels were developed from 17th Century Indian miniatures and border designs. Nothing like these were ever seen originally as a decor.
They are perfect examples of "Orientalism" in the sense of being completely Western in taste and concept, but Eastern in inspiration.
A bedroom by Lebanese Designer Ramy Boutros, using our Moghul decor without the miniatures.
Amber, our architectural decor, as seen on Cabana Magazine – Instagram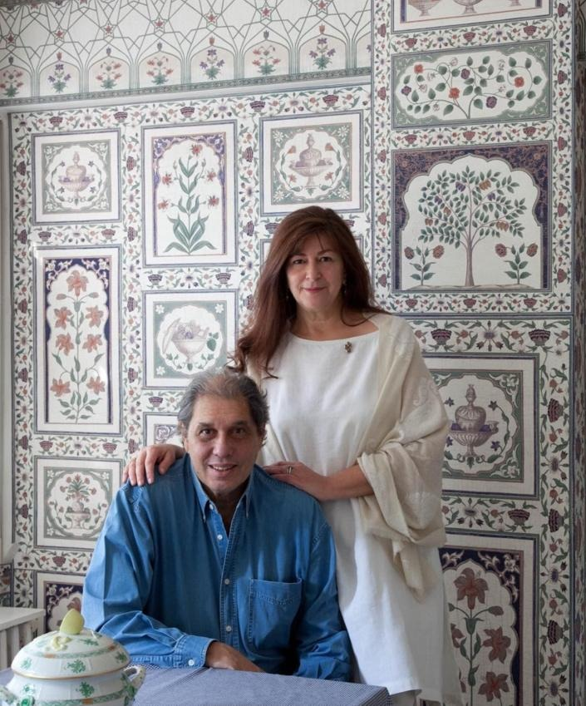 Portrait of Mehmet & Dimonah Iksel with Amber blue in the background.