Chinoiserie : Costermans Garden
SC 132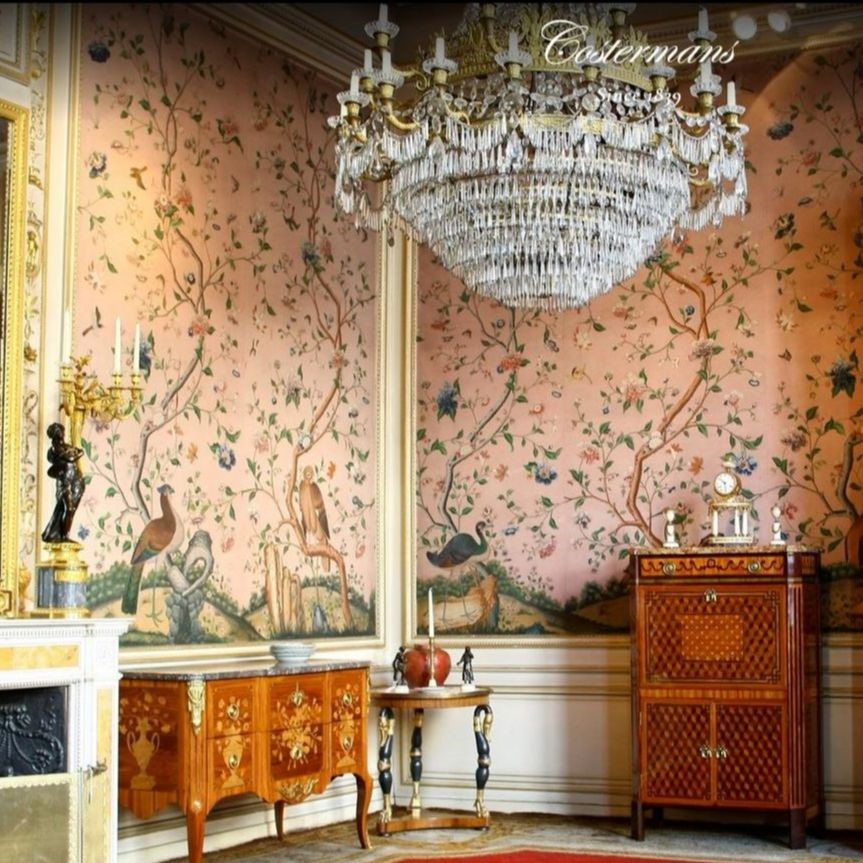 When we discovered this wonderful chinoiserie, hanging for over 200 years in an historical building close to the Royal Palace in the center of Brussels, Arnaud Jaspar, owner of Costermans Antiques, installed here since 1839, told us that many people tried to convince them to sell the original panels, and that they even had to politely refuse Jackie Kennedy 50 years ago.
The wallpaper has a suite of identical trees of life, ornamented with large scale birds and remarkably Western-looking foliage, making this piece a charming example of fusion.
The decor was kindly made available to Iksel. We reedited and reimagined the missing parts of the decor, cut in the XIXth century by the installer, when he had to fit it into a boiserie.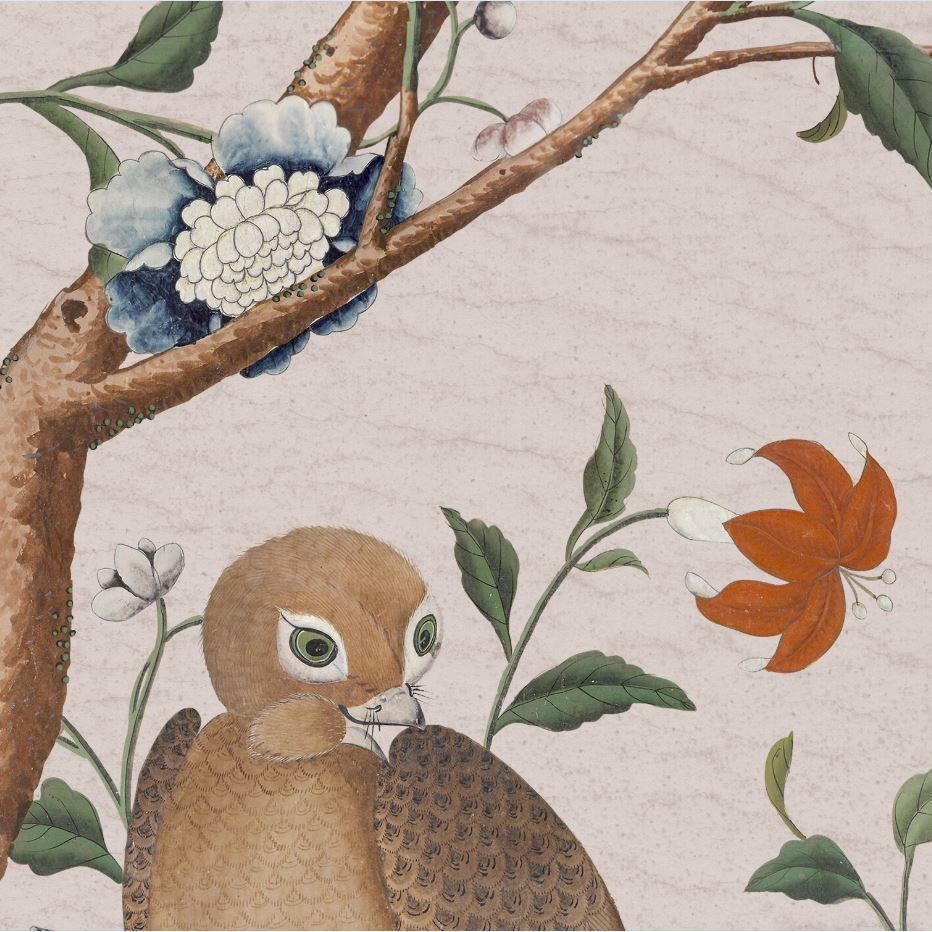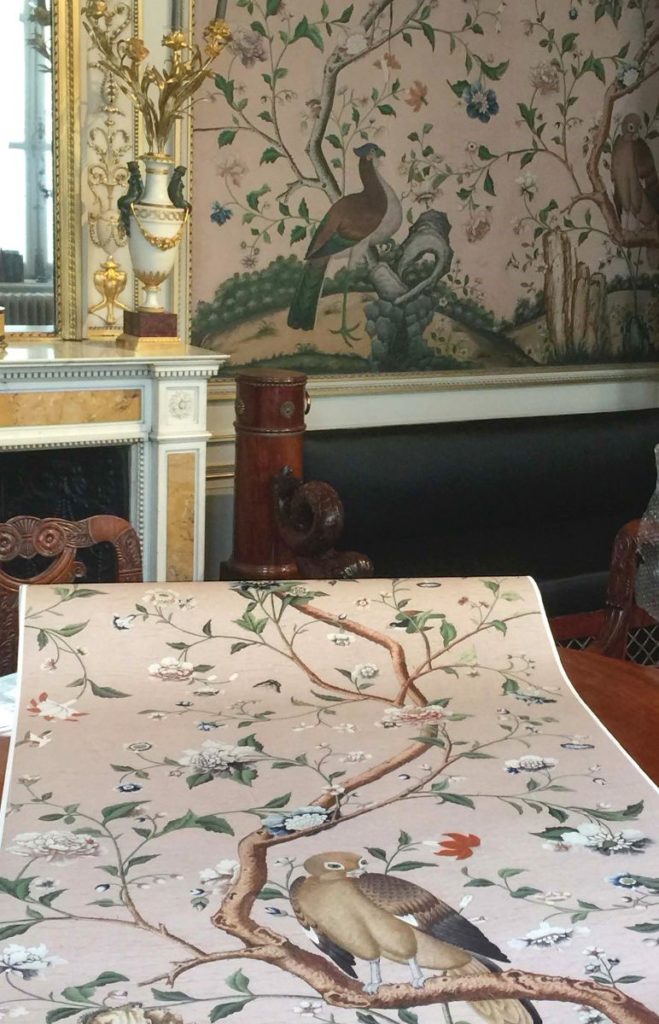 After 2 years of work, we could bring our first panel of Costermans Garden back to Costermans, as illustrated here.
Costermans Garden is now available in our standard collection, in 11 color options, 5 standard sizes and up to 15 different panels.