Looking forward to seeing you in London 18-22 September 2023
18 – 22 September 2023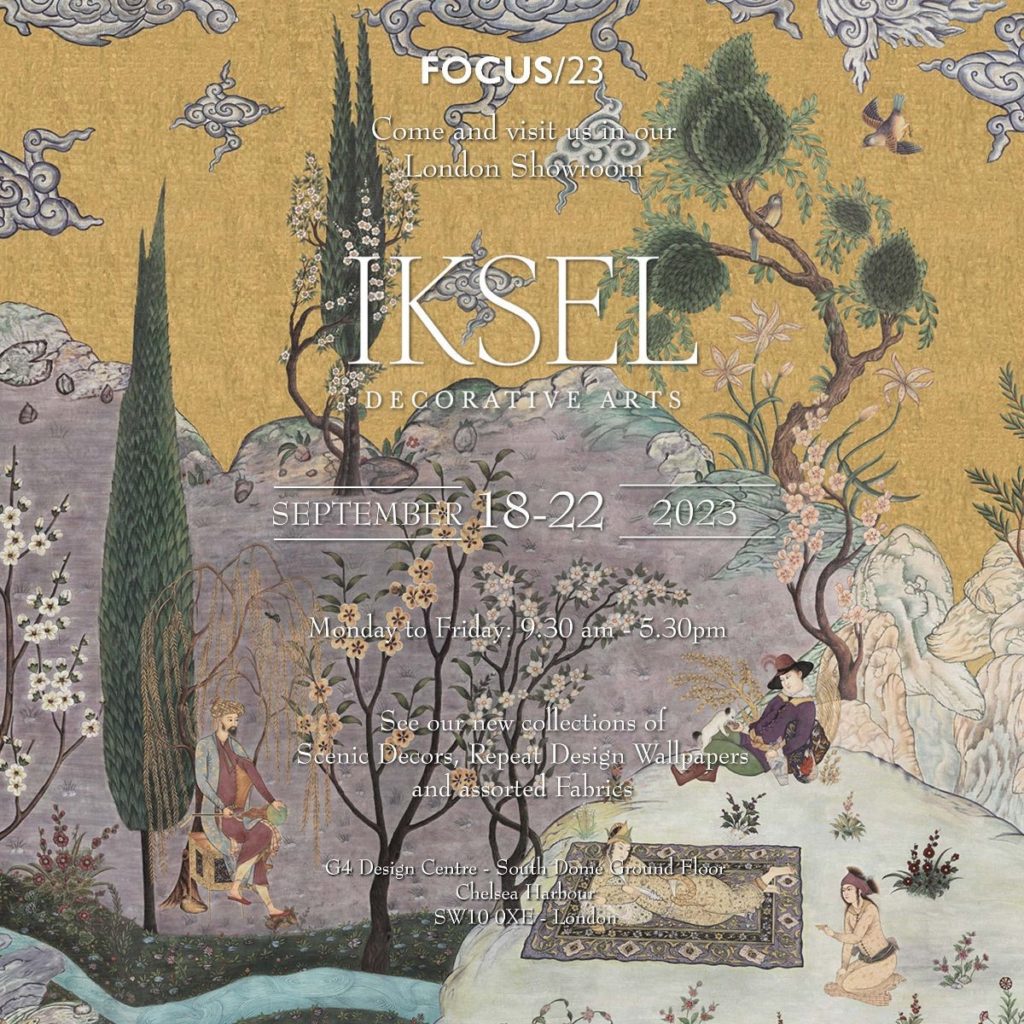 Focus/23 starts on Monday at the Design Centre, Chelsea Harbour.

Join us all week at our London Flagship Showroom on the Ground floor South Dome, to view our latest decors including our new "Japanese Rice Harmony" and "Safavid" collections.

We will be bringing the beauty of our WOW!house Entrance Foyer designed by Mark D. Sikes to our London Showroom.

We look forward to welcoming you!
The Iksels