Rajmata Gayatri Devi Jaipur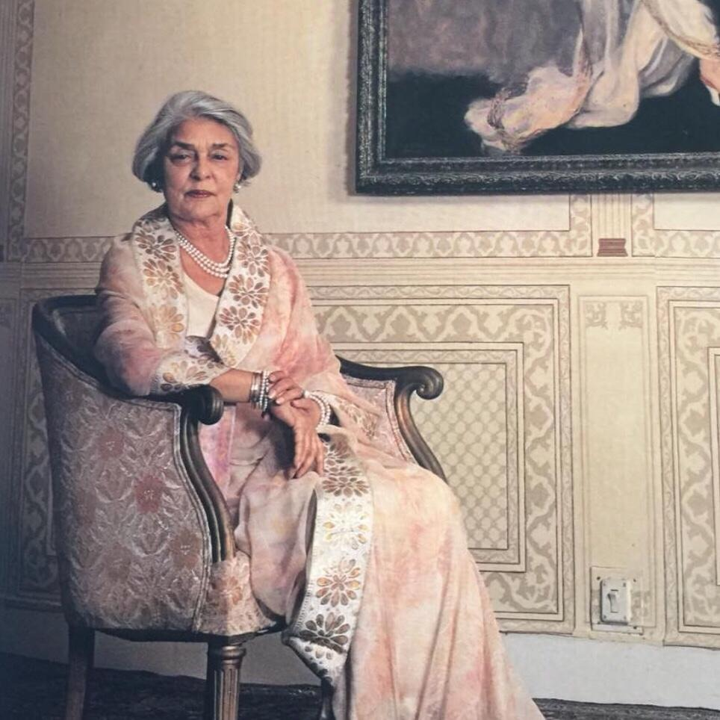 Wonderful portrait of Rajmata Jaipur who retained her famed beauty and dignity well into her old age. She is photographed in her sitting room at Lilypool, in the background our 'Lilypool' architectural decor . She was so delighted with our activity in Jaipur she gave us carte blanche to imagine a decor for that room .
We composed a gold trellis wainscoting framed by Indian ornament, vertical delicate ornamental columns, and gold trellis frieze to give large neutral areas in the center to accommodate and enhance her collection of miniature paintings and large family portraits. We hand painted and gilded on gesso only at the time, printing was still in the future, i.e. today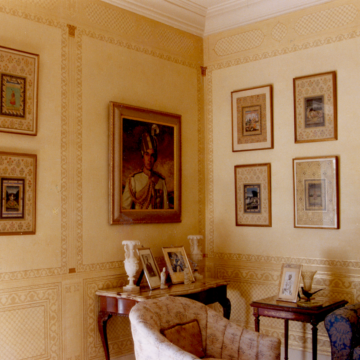 Photos : Sudhir Kasliwal. Views of Lilypool sitting room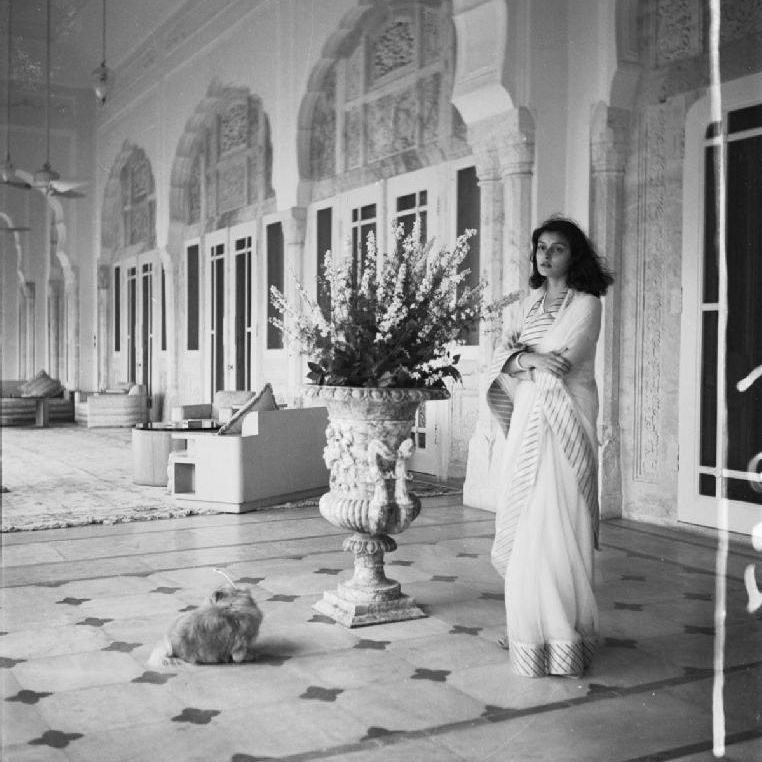 A portrait of Rajmata when the Rambagh was her palace by Cecil Beaton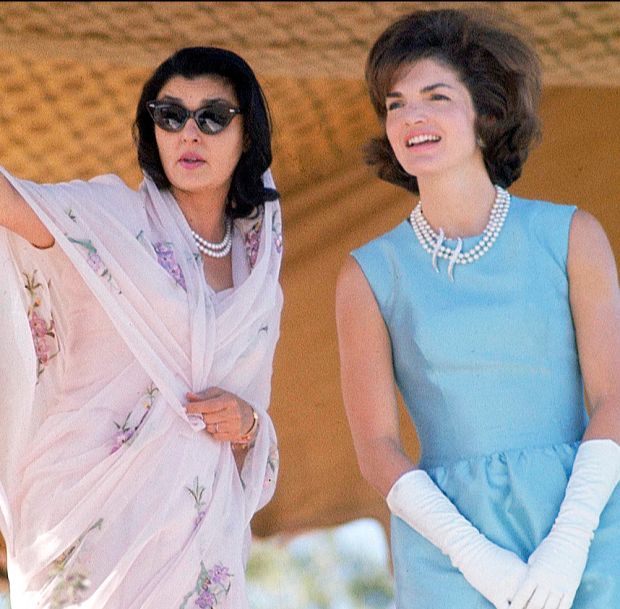 Gayatri Devi Jaipur on Jackie Kennedy's official visit to India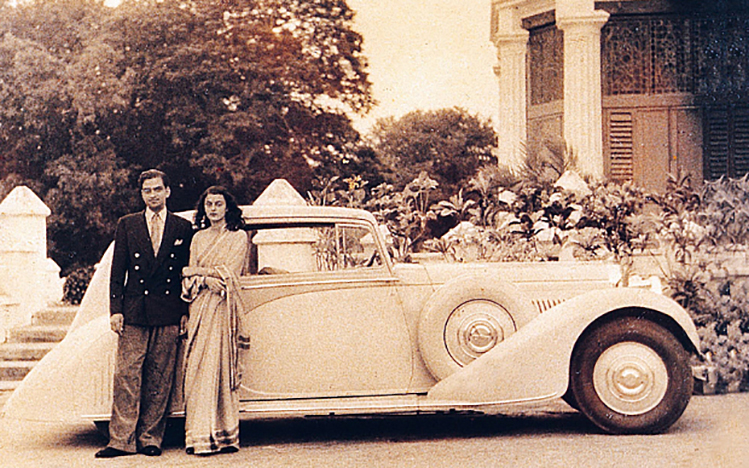 Fabulous photo of the Maharaja and Maharani of Jaipur that captures all the glamour of the period and of the woman herself.