Chinoiserie : Imperial Garden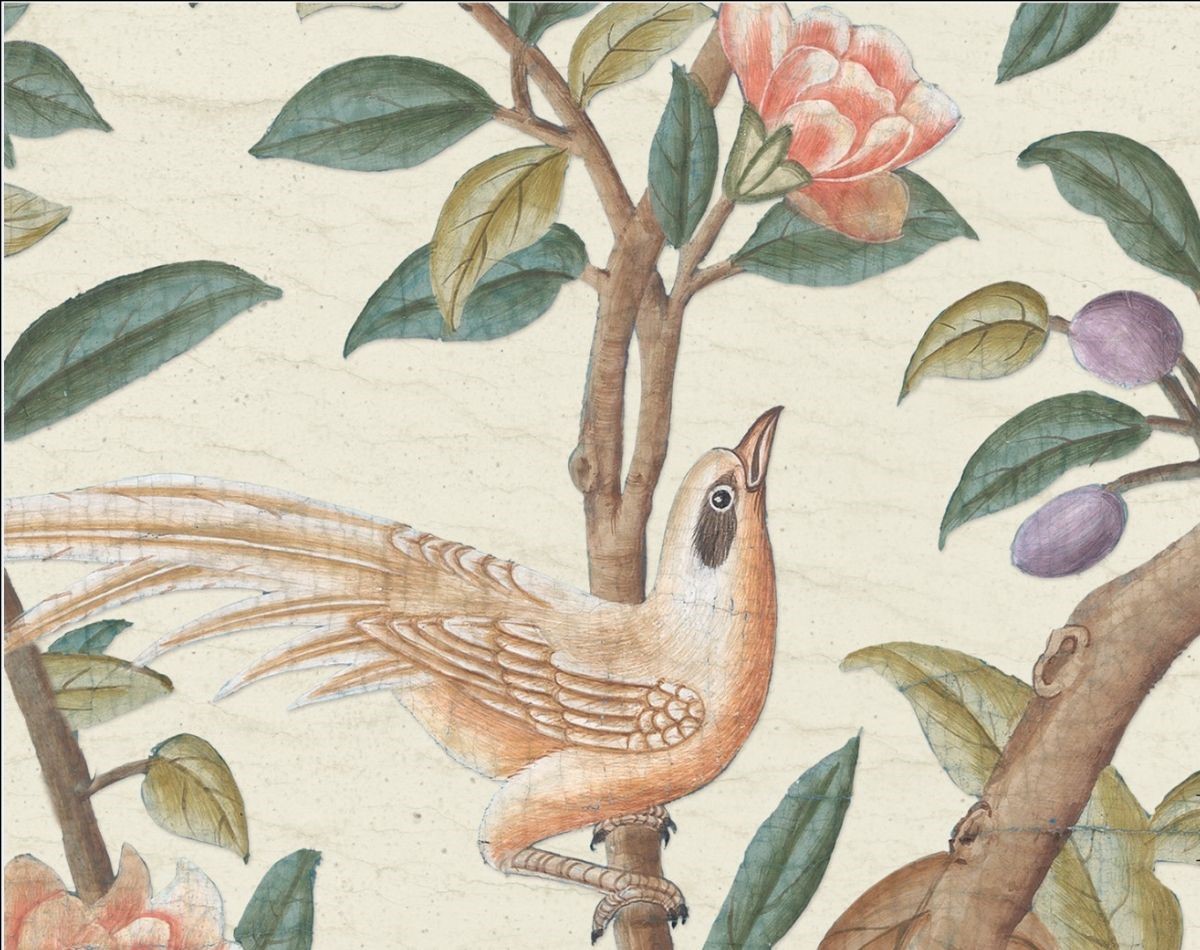 Imperial Garden was originally an East India Company traditional Chinese wallpaper. It was re-painted in our studio from stencils loaned to us by an antique dealer who had the original panels.
We have however given a lighter aspect to the decor based on contemporary taste. The patinas and textures that are our trademark and style influence the final aspect. The atmosphere is unmistakeably European and early 19th Century.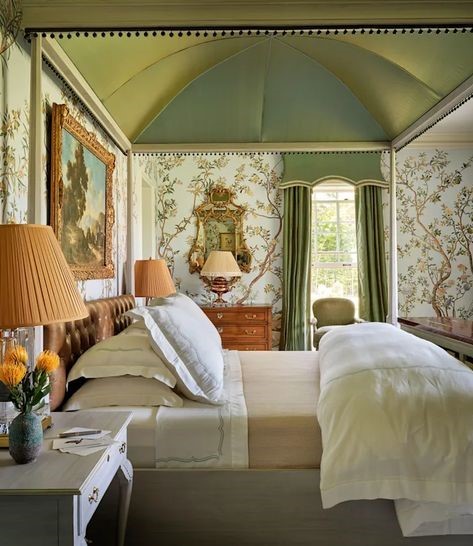 Architect Peter Pennoyer and decorators Miles Redd and David Kaihoi worked together to create their clients one-of-a-kind dream house in Ohio.
Photo: Ryan Kurtz